Many sports teams today don't look for complete uniforms, but for the individual pieces that suit their needs the best. There are more options available to them with wholesale athletic shorts, pants, t-shirts, jerseys and fleece that will serve them throughout various phases of practice and performance. For example, a basketball team will want to have shorts and jerseys during game play and the appropriate jackets and long pants to keep their muscles warm while they are sitting out of the game. Although the appearance of your team's uniform is probably an important detail to you as well, there are also features of the athletic apparel that will impact comfort and the ability to perform.
Some of the features to look for when purchasing your team's uniforms are:
• Selection – Any time that you can get all of the items that you need from the same manufacturer, your uniforms will look more professional. Colors and fabrics are more likely to blend, making them look as though they were made to go together.
• Buy Wholesale – Purchasing in bulk from a wholesale company will provide you with the high quality garments you need at a much lower price than shopping retail. With a wide variety of wholesale athletic shorts, tees and fleece, you should be able to get everything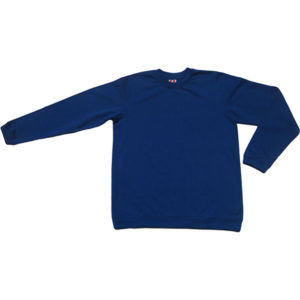 in one bulk shipment that will save you even more.
• Consider the Fit – Although there are lots of clothes that are considered athletic apparel, some are not made for serious play. Those with an athletic cut will prevent the clothing from binding the athlete and limiting their range of motion.
• Look at the Fabrics – There are fabrics that are made to wick moisture outside of clothing to keep it away from the skin of the athlete. Even fabrics made of synthetics are comfortable enough to wear during harsh play if they are made specifically for athletic wear. Wholesale athletic shorts, tees and jerseys should have moisture control for nearly any type of sports team.
• Size Range – Depending on the nature of your sports team and the age and size range of individuals that play on it, you may need access to only a limited number of sizes or an entire range. Keep this in mind when you choose a style so that the same type of garment will be available for any team member.
• Quality Matters – The single most important thing to keep in mind when purchasing wholesale athletic shorts, shirts and other apparel is that it needs to be high quality. That means high quality materials, construction, and design. The quality of a garment will affect how it fits, the comfort it provides, and the length of wear that you get from every piece.
You don't have to purchase the highest price athletic apparel available to create a professional looking uniform for any sports team. Taking care to purchase from a reputable manufacturer that offers a variety of wholesale athletic shorts, shirts and fleece is the first step towards developing a custom look uniform that every member of your team will be proud to wear.