Sometimes it is the decisions that seem like they would be the easiest that end up being our greatest mistakes. When looking for athletic apparel for your sports team, the decision is often based on the price of the garments alone. There are many sports clothing manufacturers online today, each offering a better deal than the last. When you shop for a value, it is important to consider both the quality of the garments and the price. Looking at the "About Us" page will tell you more about the products that you are considering purchasing than the item descriptions.
Experience
There are few areas of business that don't benefit from years of experience. This includes the manufacturers that have developed their own manufacturing techniques with a goal of providing quality products. In contrast, new companies that have "popped up" for the sole purpose of cashing in on a product that offers potential for interest. They don't have the same devotion to produce a product that is durable or made for performance. These are essential features in sports apparel that will be worn by all types of athletes.
Customer Service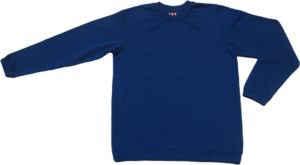 Consider how the sports clothing manufacturers work with their clients to get them the results they want. With regards to sports apparel, the garments need to be consistent in color and design to give the sports team a look of uniformity. One of the best ways to determine the quality of customer service a manufacturing company offers is to read their customer testimonials. Every established company has a history that will either promote their business or signal that there are problems that you need to avoid.
Accessibility of Products
Nothing is more frustrating than making a decision about the athletic apparel you want for your sports team only to receive a partial order while the remaining garments are placed on back order. Some sports clothing manufacturers fail to offer you an in-stock program that allows you to receive the garments you need quickly and complete. Those that do can offer you the selection of styles, colors and sizes that you need with immediate shipping.
Customization
Sometimes the basics simply don't meet the criteria for your sports team's uniforms. Some teams do not realize that there are sports clothing manufacturers that offer customization of athletic apparel according to the individual team's criteria. You know what it takes to accommodate every member of your team. If you need customized clothing according to style, color and/or size, this is one of the features that you need to look for in a manufacturer.
Modern Fabrics and Styles
No sports team wants to look like they purchased their uniforms wholesale – even though they did! When the sports clothing manufacturers start with modern materials designed to provide athletes with comfort, apply quality construction, and design products with an athletic cut and comfortable fit, every member of the team will have the professional appearance they want to project to their fans.