Dodger Industries offers an array of wholesale athletic youth shorts that offers comfort and breathability. Made with materials such as 100% polyester tricot mesh, our shorts allow air through to keep moisture at a minimum, which is important when a young player is playing hard on the field. Athletic shorts should let a kid move without the material holding him or her back. Wide leg convenience with elastic waists should allow movement to be fluid and smooth. The material in which the shorts are made is durable so that it does not wear and tear. It keeps up with active youngsters and takes the beating as they are competing against the opposing team.
Dodger poly tricot mesh shorts are stylish and durable, something you don't see in apparel like this on the market. In entire team will look professional wearing Dodger athletic shorts, available in an array of colors. Pick from Royal Blue, Cardinal Red, or Heather Gray among the variety offered by Dodger. Below are the top of the line youth shorts they have available:
The youth TM 7" Poly Tricot Mesh Short features 100% Polyester material with an inner layer of polyester dazzle along with 1 ½" 4-needle waistband and loose athletic cut. They are available in youth sizes S-XL.
The youth TM 7" Flatback Mesh Moisture Management Lacrosse Shorts with Pockets offers 100% Polyester, wide side inserts, and 1

½" 4-needle waistband with drawcord. This athletic short also offers a loose athletic cut in youth sizes S-XL.
You can see for yourself that much quality effort is put into our athletic apparel. Our shorts are made to last and withstand the abuse of sporting activity. Double-stitching ensures the garment is extra secure to withstand the active movement of an active youngster. The apparel will resist wear from many washes through the washer and dryer. Additionally, our shorts look sharp on the field as your young athletics are bustling to make that score for the team.
If you are looking for athletic wear that moves with you, look no further than Dodger. For over 70 years, Dodger Industries has produced high quality sports apparel for every athletic need. Comfort, style, and affordability, all while using the highest quality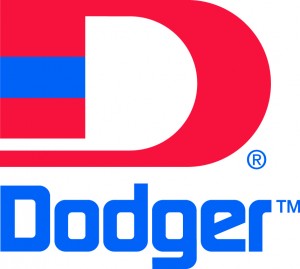 material available is what the company stands by.
As a respected manufacturer of sports apparel, Dodger's customer service is second to none. Any in-stock apparel is guaranteed to be shipped immediately as all styles and colors are available in their warehouses ready for shipment. The company will ensure that you are happy with your purchase. Customer service will help you with choosing the right product to purchase for your sporting needs.
If you have any questions about the products we offer or you are unhappy with anything, our customer service representatives will work to make it right. Phenomenal customer service is what our company strives for. Dodger Industries stands behind its products and believes in quality and reliability in their sporting apparel. Let Dodger assist you in filling your sporting apparel needs.