There are thousands of sports teams around the world, encompassing a diversity of athletes including males and females of all ages. The ability of any team to be consistently competitive throughout their game season relies on the dedication of each athlete to prepare and perform to their potential throughout their practices and games alike. It not only takes talent to excel at any sport, but also having the right equipment. In addition, it is important that they have the right athletic apparel to keep them comfortable and flexible during every part of their practice and performance.
When shopping for sports apparel for any sports team, it is always advisable to get everything you need from a single resource. Consistency in quality, fabric and colors will give the team the professional appearance you want for them whether they are at practice or at play. The variety of wholesale sports apparel from Dodger Industries includes everything you need to help athletes reach their potential at any level of play.
Poly Fleece Hoodies and Pants
Fleece has been around for a long time, providing athletes and non-athletes alike with the easy-to-wear garments they needed to keep warm. Our wholesale sports apparel made from poly fleece is an even more effective way for athletes to keep their muscles warm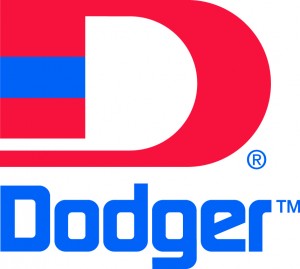 while they are not in the game. These garments are made from quality fabrics that incorporate moisture management into a design that is exceptionally warm and comfortable.
Sweatshirts, hoodies, pants and other fleece garments are typically worn to provide insulation for the body during outdoor activities during cold weather. They can also be worn before and after practice, during rest periods during the game, or after the game is over. They help the muscles of the body warm up before performing and help them cool down more efficiently after play by allowing moisture from sweat to escape. Keeping the muscles warm will prevent the athlete from enduring muscle cramps that could inhibit their performance.
Athletic Shorts, T-Shirts and Jerseys
At Dodger Industries, we are known for our selection of athletic shorts for men, women and youths. We offer a wide variety of styles, fabrics, colors and short lengths to accommodate almost any athlete's needs. We also have the coordinating shirts to incorporate into a professional quality uniform that will keep athletes comfortable and ready for the next round. Plus, we have been providing the United States and Canada with comfortable, quality sportswear since 1940. We know what athletes of all levels require to look good, feel great, and perform to the best of their ability.
Quality and Selection: The Most Important Features in Wholesale Sports Apparel
There are lots of online companies that offer wholesale sports apparel that expand their inventory to include a wide variety of items that simply aren't made for the athlete. We focus on providing athletes with exceptional quality athletic apparel made from superior fabric that is available for an affordable price. Our dedication to provide athletes with the best apparel for their sport is what has made us a leader in manufacturing wholesale sports apparel for retailers and team markets alike for more than 70 years. Our focus allows us to offer the variety of garments and color choices to accommodate nearly every team's needs!