Every time someone watches a professional sports team, the uniforms that they wear were made by a company that specializes in wholesale athletic apparel like Dodger Industries. When people decide that they need high quality garments, there are experts that work for Dodgers Industries that know all about how to create whatever clothing that customers want. The staff at Dodger Industries will assist customers with the different steps that it takes to create their private label customization, and help them understand that they are getting not only the highest quality wholesale garments, but clothing that is also made in the timeliest manner possible.
Giving Customers What They Want In Wholesale Athletic Apparel
Just what are customers looking for when they call Dodger Industries looking for the best wholesale athletic apparel? Customers

wants high quality, low cost, but they also have the need for custom made clothing, and are going to need all the help they can get to figure out what material will suit them best, what color would look good, and many other questions that are going to need the help of experts, and here is more information on the private label customization options that customers are going to get help with:
•    The ability to choose the best fabric: When it comes to something like athletics, people tend to choose very specific materials that are going to be the right one for whatever sports they are playing. The fact is that when it comes to playing something like basketball, professional athletes are not just going to grab some shirt or pair of shorts off of a shelf and put it on, but want clothing that will allow them to play, will keep them from getting sweaty, and will allow for their skin to breathe so they do not get too overheated. Dodger Industries offers many different materials, and the staff can help customers choose the one best suited for whatever sport that will be played.
•    Choosing the right color for the apparel: Wholesale athletic apparel can come in a rainbow of different colors, and typically, uniforms that are custom made for a team of some kind are at least two colors. The shorts and shirts will be two different colors, and they have to be the right colors because colors have to be complimentary to the players, and also to the logo that will soon be created for the team.
•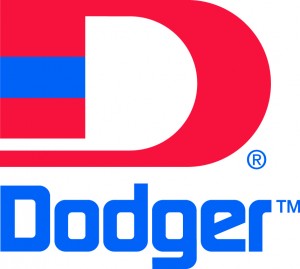 The ability to have any labels created: Dodger Industries does give customers the choice of having a private label created or to use a Dodger label. Typically, for private label customization, people have their own logos in mind, and the staff can work closely with the customer that wants one, and help them create the perfect label that will fit their needs.
Dodger Industries has been in business for the past 74 years, and they have a reputation in the wholesale athletic apparel industry that they have earned. When it comes to private label customization, the staff at Dodger will sit down with customers and help them create the clothing they want and the label to go with it because their customers are important to them and they do their best to take care of them.