People work hard for their money every day, and when they buy something, they expect that the company they buy it from is going to stand by the products they sell. Dodger Industries has been in wholesale sports apparel business for the past 74 years, and they understand all about offering quality products to their customers, but another thing that the company prides itself on is the fact that they provide exceptional customer service.
Dodger Industries Cares About Their Customers
Whenever there is a problem, customers are quick to get on the phone and dial the toll-free number that will put them in touch with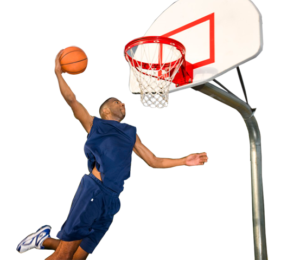 the customer service department of not only Dodger Industries, but any company that they do business with. The man or woman that picks up the call is trained to handle customer service calls, and they are also specially trained to be kind, considerate, and as helpful as possible. However, Dodger Industries does more than offer wholesale sports apparel, but they are very proud of how they treat their customers, which is something that all companies should strive to achieve. There are three areas that all customer service agents, no matter who they work for should deliver to their customers if they want to keep them happy and coming back to their company:
•    Dedication: For Dodger Industries, the customer service agents are dedicated to not only provide the best wholesale sports apparel they can, but are also dedicated to making sure that they are available any time of the day or night to answer customer's phone calls or fill out the form on the "contact us" page. Someone will always be there to help customers no matter which way they choose, and will not stop until the customers get the answers they need and are satisfied.
•    Reliability: Any time anyone pays a lot of money to anyone for a product, they expect that the product will work, and if there is a problem, it will be resolved quickly either over the phone with tech support, or a new replacement product will be sent to them right away. The same applies for clothing, and Dodger Industries is willing to stand behind the fact their clothing is reliable, and made with the best materials available. If people do have a problem with anything they bought from Dodger Industries, help is literally just a phone call, email, or submission form away.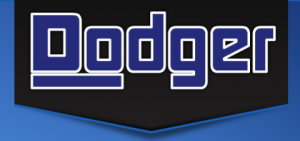 •    Commitment: Long term relationships with customers can be shaky at best sometimes, but Dodger Industries is committed to making sure they can meet the needs of every single customer that decides to buy any of their high quality wholesale apparel.
Customer service agents can be difficult to deal with sometimes because they are human beings like anyone else, and sometimes customers do not get treated the way they should. At Dodger Industries, the customer service agents are dedicated to not only provide wholesale sports apparel, but be there any time their customers need them for anything. These days, customers are the heart and soul of any company, and they deserve to be treated with the proper respect and courtesy they are entitled to.