Dodger Industries has been in the business of manufacturing quality sports apparel for over 70 years. It incorporates durable material into its garments to provide athletes the best product for wearing on the field or courts. Our adult athletic shorts are made with comfort and style in mind for any sports activity one participates in.
Dodger Industries offers many types of wholesale athletic adult shorts that allows athletes comfort and reliability. The materials used in our products are selected to make our garments breathable. Air can circulate through the apparel we manufacture to minimize any unneeded moisture on the skin. This makes the sporting activity much more enjoyable; the athlete can focus on the activity, not on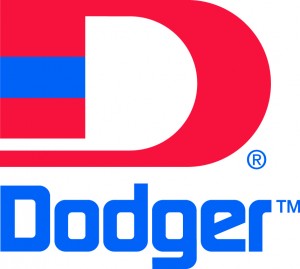 any discomfort caused by trapped moisture. The material allows for greater movement and does not inhibit range of motion. Movement will be much more natural for the athlete who wears our athletic shorts. Athletic shorts shouldn't hold back anyone who is looking to score on the field or on the court. Dodger sports apparel dresses the athlete to optimize performance.
There is an array of colors and styles to choose from in the adult athletic shorts department.
–   Our poly tricot mesh shorts offer an outer layer of 100% polyester tricot mesh with an inner layer of polyester dazzle, a material that absorbs moisture quickly. It is lightweight and allows air to circulate easily around the body. It does not stain easily and laundering is a snap. It requires only basic maintenance to maintain its integrity. Additionally, 100% polyester dazzle will not tear like other fabrics. This short has a 1 ½" 4-needle waistband for extra durability and loose athletic cut. It is available in sizes S-3XL and can be order in over ten different colors.
–   The poly tricot mesh short with pockets is another popular style offered by Dodger. Like the other shorts mentioned, it has an outer layer of tricot mesh and inner layer of polyester dazzle for optimal comfort. It sports on-seam side pockets to hold personal belongings, whistles, or other small items needed on the field.
–   Comfort and style on-the-go, smooth knit moisture management practice shorts are a necessity. They offer 100% polyester with moisture management, something that is essential when practicing hard and working up a sweat. Available in dark heather or black; sizes S-2XL.
–   Adult 7" nylon shorts are great for anytime and anywhere. They sport a covered waistband and 100% nylon fabric that offers durability, abrasion resistance, highly resilient, easy to care for, and highly resistant to stains. It is 2-ply and has a covered waistband for added comfort.
Dodger Industries offers most adult sports shorts in an array of colors that complement your team colors. When placing an order, a dedicated customer service agent will help you with the best selection possible by identifying your needs. Dodger stands by its products and is strongly committed to making each customer service interaction individualized. No customer is to feel they are just a "number" when it comes to ordering from our company. For more information, please visit – School Athletic Shorts.